What to do? What to visit?
When you're in NYC for 2 days, there are so many options to fill in your days. Of course, it would be a shame to miss Time Square and Broadway, Wall Street, the Empire State building or the famous 5th Avenue. 
Though I'm there for the third time, so I'd rather avoid the already-seen spots. Obviously, to visit it's better to use your feet than the metro. Thus I wander in the city. I enjoy the city with my eyes, but also with my nose... NYC is definitely one of these cities with an unforgettable smell.
The Highline
Previously a train rail which has been converted in a public garden, it goes from Gansevoort St to W 34th St, between the 10th and 11th Avenues. An easy walk to enjoy a piece of nature and the views on the crossing streets. Nearby, there is the Chelsea Market, to see absolutely. For more info, check
here.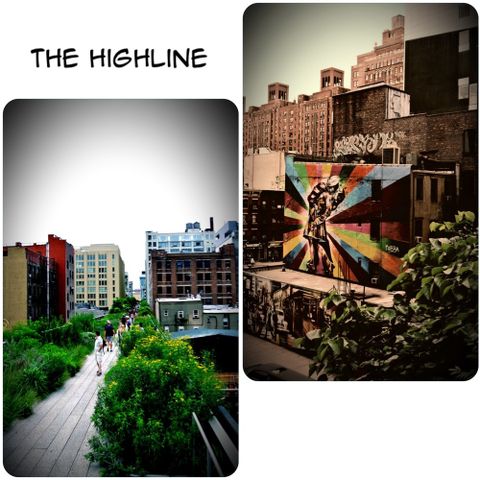 Central Park
This mythic park makes you forget about the city all around. Just strolling, by bike, in a horse coach or by foot is always a pleasure. The lakes and the lawns invite you to daydream. They thought about everything to entertain the kids with many playgrounds and also the grown-ups with soccer, baseball and basket fields. Just nature in the middle of the city.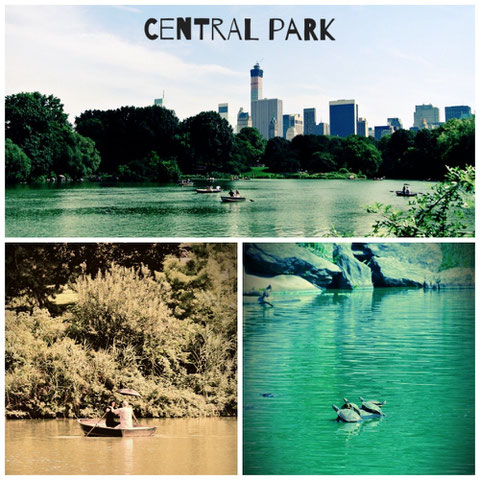 Natural History Museum
On the 81st St., the building is dedicated to Roosevelt. The basic entry fare is $22. But you can skip it and just enter the building to see the amazing hall with 3 dinosaure squelettons and historical frescos. You can also check the other entrance to see the planetarium.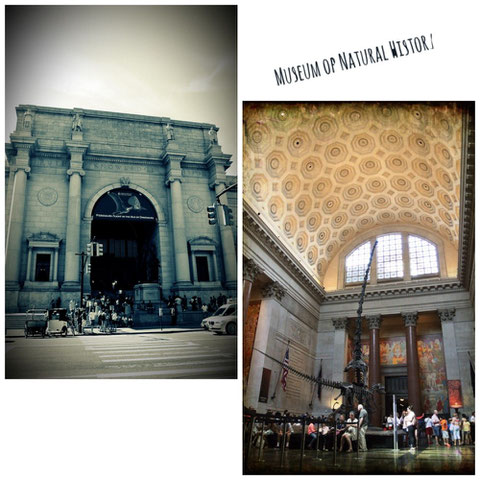 Chelsea Piers
In the south east of Manhattan, nearby the W 23rd St. you can check out the Hudson river. There again, many benches and lawns invite you to lay down and enjoy the view as the time flies by.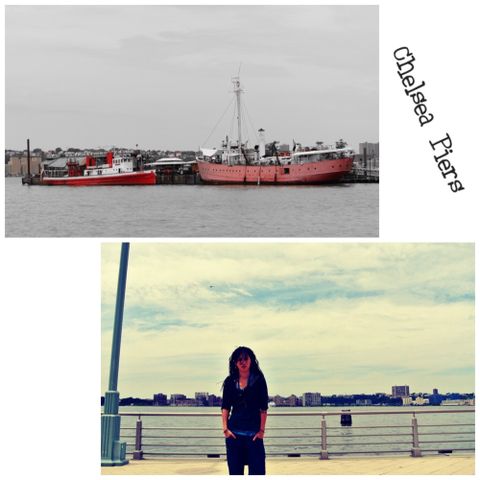 Where to stay?
Used to the "no booking" philosophy, I often find myself in a situation where I need to change accomodation every now and then. Touring the world makes my budget quite limited and I use to go exclusively to low-budget accomodations (which are not really cheap in Manhattan...) 
Checking quickly on
Hostelworld
, I found 2 adresses for the stay. 
Chelsee Highline Inn.
184 11th Avenue, Manhattan
. $35 per night + $3.50 + 14.5% staying fees, so in total $43.66 for a bed in a shared bedroom with another folk and shared restrooms. 
Everything is very basic: a unstable bunk bed, a stool and a bed side table. It could be cleaner but who cares. The atmosphere is friendly but not much. Anyway, with this fare in NYC, who can complain. 
International Student Center Youth Hostel
38 88th W St., Manhattan. $45 a night in a 8-person dorm. 4 bunk beds in a large room. A nice room is available downstairs with TV, music and kitchen. The rules sound quite strict but the warm welcome makes you forget about them. No Wifi though. Luckily the Starbucks is only 2 blocks away, on 86th W St. & Colombus.